Shopping Centre Flat Roof Refurbishment
PROJECT LOCATION: North West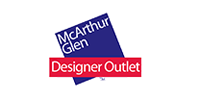 PROJECT SIZE: 18,500 m2
DURATION OF PROJECT: 12 Weeks
SUBSTRATE: Single Ply
Flat roof project
The site, a busy shopping centre, is home to many exclusive designer shops and boutiques. With an existing single ply membrane in place over the years it had deteriorated leading to various issues for the boutiques and restaurants below. Therefore, due to the ongoing leaks our client made the decision to fully refurbish the entire site.
The requirements included:
Minimal disruption to this busy manufacturing site schedule
A robust guarantee for all works
A system of waterproofing that could cope with numerous materials types already in place
A system that would allow for complete waterproofing around the plant equipment already in situ
When choosing a company to carry out the works we looked to establish a long-term relationship with the client.
After consultations, we put a phased work schedule into place to complete all areas with a methodical approach and attention to detail. Ultimately resulting in a seamless water tight roof.
In conclusion, causing no site disruption to customers or retailers below.
Since the Liquid Rubber Application by Elite, the client is incredibly happy, and the shoppers are dry!
At Elite we believe that making a customer is more important than making a sale. Because our clients deserve to have their assets protected.
"Don't wet yourself" Let Elite take care of you.
Find out more on our Flat roofing page
Our expert team will work with you to repair and refurbish roofs, ensuring as little disruption as possible to your business, as well as providing a cost effective and long term solution. It pays to get a quote from Elite Waterproofing.
CALL US NOW ON 01509 414300 FOR FURTHER DETAILS